Have you found yourself deep into a late-night internet deep-dive, wide awake, Googling how to fall asleep fast? We've got you covered. Stick around as we cover multiple methods of falling asleep, none of which involve counting sheep.
Tricks to Fall Asleep
You know it's bad when you start doing the math on how many hours of sleep you're about to get if you fall asleep immediately. What if we told you that there are a couple of tricks that can help you fall asleep in a minute or less?
How to Sleep in 10 Seconds (Military Method)
The military sleep method is said to be developed by the United States Navy and designed to promote sleep even after a day full of coffee and/or gunfire.
Begin by relaxing all of the muscles in your face, including the inside of your mouth.
Bring your focus lower by dropping your shoulder, then relaxing your hands at your sides.
Breathe out any air that you were holding on to, and relax your chest.
Continue your focus even lower by relaxing your thighs, calves, and even your toes.
Completely clear your mind for ten seconds.
If you have difficulty clearing your mind, think the words "don't think" in repetition for ten seconds at a time. Soon enough, sleep should find you!
How to Sleep in 60 Seconds (Breathing Method)
To fall asleep in 60 seconds, consider trying the four-seven-eight breathing method.
Begin by exhaling and creating a whooshing sound by releasing air through parted lips.
Close your lips and inhale through your nose while counting to four.
At the end of the fourth count, hold that air in your chest and count to seven.
Once again, exhale through the mouth, creating a whooshing sound for eight seconds.
Do this repetitively and as mindlessly as possible for four full turns.
Falling Asleep Naturally
Still reading? The minute-or-less tricks may not have worked, so you may be wondering how to fall asleep when not tired. For some, knowing how to make yourself fall asleep fast without any medication matters.
Reduce Anxiety
Take a look at your stress levels throughout the day. Are you left ruminating on nerve-wracking thoughts once your head hits the pillow? Over-thinking and anxiety can be huge culprits when it comes to trouble with sleeping. Look for ways to lower your anxiety, maybe through counseling, therapy, or journaling any troubling thoughts that stick with you past bedtime.
Meditation
Meditation is proven to reduce anxiety. Practicing meditation can help you be more mindful of directing your thoughts and preventing them from running wild when trying to fall asleep fast.
Focus on your breathing, and choose one thing to notice about your breath. It can be the way your breath feels on your lips, the sound of it, or the way it fills your lungs on each inhale. Keep the focus on this one aspect of your breathing, and redirect whenever your thoughts get off track.
Exercise
If you've reached the end of your day and you feel restless, it may be helpful to consider incorporating some exercise into your routine.
Regular exercise is proven to help people fall asleep up to thirteen minutes faster than someone who does not exercise. It can reduce insomnia, anxiety, and relieve tension in the body that otherwise may be keeping you up at night.
Reduce Light Exposure Earlier
Your body has an inner circadian clock that can be affected by exposure to light up to two hours before bedtime. Continue dimming the lights in your room when you begin to wind down.
Consider avoiding screens an hour or two before bedtime. The blue light that is emitted by phones or laptops is said to boost productivity, but in turn, can keep you up at night. Some find blue light blocking glasses to be helpful, or some apps can reduce the blue light on your screen as the day progresses.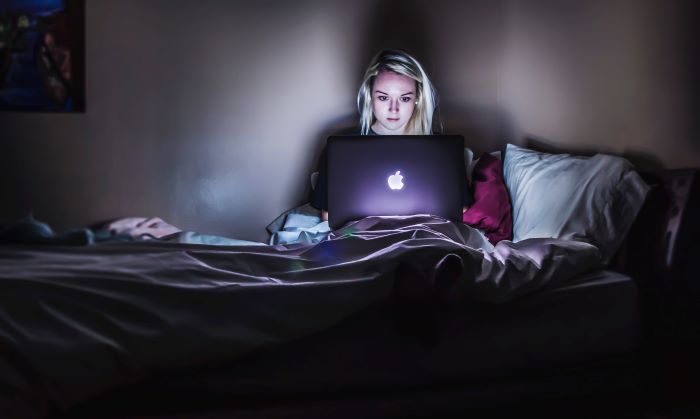 Consider Health Conditions
You may want to consider if a health condition is hindering you from getting the sleep that you need.
Sleep Apnea
Sleep apnea is a medical condition that causes difficulty with breathing when trying to sleep. The symptoms include loud snoring, gasping for air while asleep, waking up with a headache or dry mouth, difficulty staying asleep, sleepiness in the daytime, and irritability.
If you are experiencing sleep apnea, this may have you caught in an unhealthy sleep cycle. It may be helpful to speak with your doctor about symptoms and potential solutions.
Insomnia
Insomnia is a common sleep disorder that makes it difficult to fall asleep or stay asleep. It can be caused by several factors including anxiety or poor habits surrounding bedtime. If you have exhausted multiple methods of trying to regulate your sleep patterns, and it is still affecting your day-to-day life, consider speaking with your doctor.
Still Can't Sleep?
Maybe you feel like you've tried everything and you still find yourself tossing and turning at the end of each day. There are a few options left for you to try.
Melatonin
Your body naturally produces melatonin which promotes sleep. Natural melatonin production in the body can fluctuate or become poorly regulated. Taking a supplement is just that, a supplement. It can help you to get back on track.
It's important to remember that less is more when asking yourself how much melatonin to fall asleep fast is necessary. Consider sticking with one to three milligrams a night, taken two hours before bedtime.
Caffeine
Remember to adjust your caffeine intake to better fit your sleep cycle. It may be helpful to have a cup of coffee in the morning to get over the hump of a restless night but avoid continuing to drink coffee throughout the day or you might be in for another night without sleep.
Upgrade Your Mattress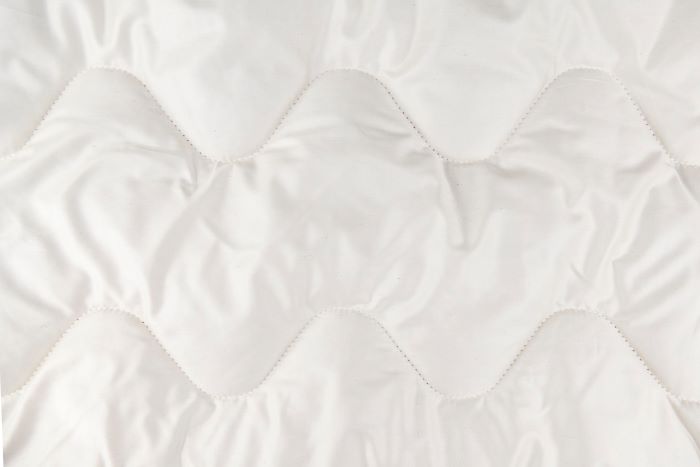 Still wide awake? How's your mattress feeling? Lumpy? Squeaky? If you regularly wake up sore and unrested, consider when was the last time you updated your mattress.
This can be a daunting task because getting rid of an old mattress is not usually easy, but don't worry, it's nothing to lose sleep over!
Mattress Disposal Plus offers easy solutions to safely dispose of an old mattress that's beyond saving. Through an easy online booking system, you can schedule disposal experts near you to pick it up for safe disposal for one low, guaranteed, and upfront price.