Mattress Disposal + Furniture Removal
Did you know?
Over 20 Million Mattresses and Box Springs go to local Landfills each year. The environmental impact of this is huge! Mattresses are made with all kinds of chemicals that can contaminate 23 cubic feet per mattress. Watch our overview video to learn more about the negative effects of improper mattress disposal and how Mattress Disposal Plus can help.
Why Choose Mattress Disposal Plus
We are the experts in mattress disposal and furniture removal. As one of the largest providers of residential and commercial removal of mattresses and furniture, we know how to take care of our customers and help the environment at the same time. Mattress Disposal Plus began in Atlanta, GA and has since grown to more than 30 metro markets in the U.S. Operating in just about every major city in the country. We have a stellar reputation for being customer focused and convenient. From beginning to end, you will see why Mattress Disposal Plus is one of the nation's largest mattress and furniture removal companies.
Our Goal:
At Mattress Disposal Plus, our goal is simple. Divert as many mattresses, box springs, and furniture away from Landfills as possible. We do this through recycling and donation. We even provide Mattress Disposal Bags that help contain the spread of bed bugs which have become a big problem in many large cities.
Our Process:
1. We provide fast & efficient order placement online or by phone.
2. We give you a 2-4 hour time window the day before.
3. 30 minute pre-call prior to our teams arrival.
4. White Glove removal service from uniformed professionals
5. We recycle and donate all Mattresses and Furniture.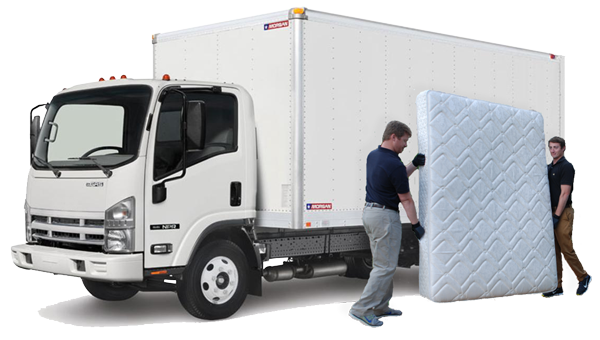 Schedule an Appointment
Mattress Disposal Plus is a full-service Nation-wide mattress and furniture removal company. Fully licensed and Insured. We are the professionals of the industry. Give us a call today at (877) 708-8329.