Our Mattress Disposal Process
Mattress Disposal Steps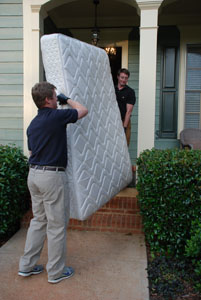 Book online or over the phone by 5pm the day prior to requested service day.
You will receive a call with a 2-4 hour time window of service the night prior to pickup. Typically between 7-9PM local time.
Our fully insured and uniformed removal team arrives within the pre-determined time window to remove the mattress or furniture. We do all the heavy lifting and maneuvering.
Your mattress is then taken to the local recycling facility, if it's furniture, it goes to our recycling warehouse.
You will then receive a call with a survey to rate the experience for quality assurance.
You enjoy the rest of your day!
Preparing for your Removal and Disposal Pick-up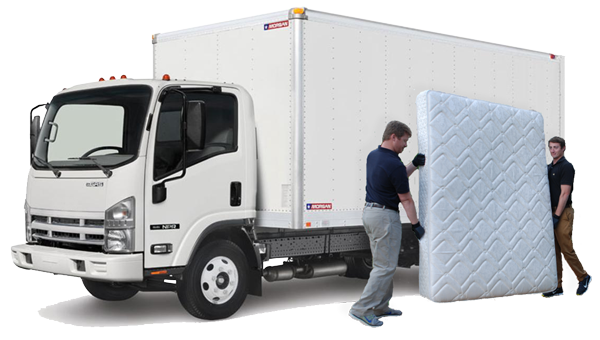 Disposal Service Checklist
(1) Furniture and Mattresses to be removed must be accessible for team members without the rearranging of other items within the home or commercial building. (2) Mattresses with known bed bug infestation cannot be recycled but can be picked up and disposed of when the bed has been treated and there is no longer an active infestation. (3) Team members cannot accept items that are not pre paid for, if you wish to add an additional item to the order, you must call it in while the driver is onsite. (4) Pickups occur 7 days a week except on major holidays.