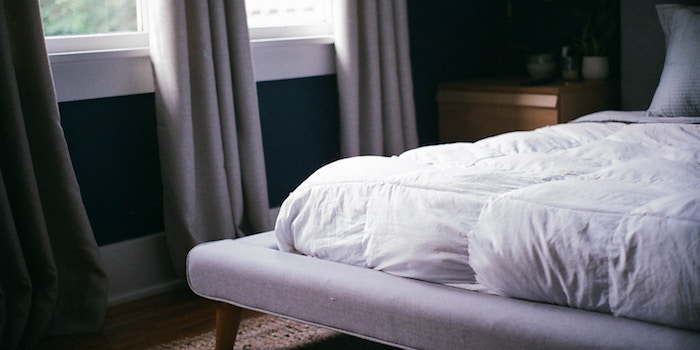 You spend about a third of your life on it, but when was the last time you cleaned your mattress?
Your mattress is definitely one household item you should take great care in keeping clean. Cleaning your mattress on a regular basis can help reduce allergens in your bedroom and keep your mattress new and fresh for years to come.
It's also important to clean any spills or "accidents" as soon as they happen, in order to prevent stains, odors, mold, and mildew.
The good news is that cleaning a mattress isn't rocket science, and you can do it with some basic cleaning materials which you probably already have in your home.
Cleaning a Mattress
Here's a quick rundown of the steps to clean your mattress we'll be discussing:
Strip the bed and wash the bedding.
Vacuum the mattress.
Spot clean any stains.
Deodorize with baking soda.
Air out the mattress.
Protect from insects, stains, and wear.
Step 1: Washing the Bedding
I wanted to title this step "Stripping and Washing," but that's a different blog article altogether. So! Here we go. . .
Strip the mattress of all sheets, pillows, blankets, and any other bedding. Wash the sheets, linens, and pillowcases in the washing machine while you're cleaning the mattress. That way, you'll have a completely fresh bed when you're finished.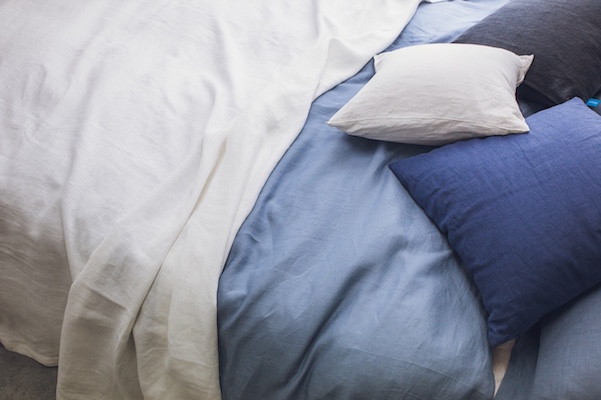 If you use a duvet, go ahead and wash the duvet cover along with your linens.
Use a good quality detergent with the hottest water and dryer settings possible to kill off any stubborn germs, bacteria, or dust mites.
Take the time to read and follow the care labels on the bedding and linens. You don't want to have to go out and buy new sheets when you've finished the cleaning process.
Step 2: Vacuuming the Mattress
Okay. So, I guess the official first step to really cleaning your mattress is vacuuming it. This will get rid of critters, dust, dead skin, hair, dirt, crumbs, and other yucky stuff from the mattress.
Before you start vacuuming, make sure the nozzle and brush attachments are completely clean. You want to use a wide brush attachment to do a general vacuuming of the top of the mattress.
Use the upholstery nozzle to really get into cracks and crevices like the quilting (if you have a pillow top mattress), edges, piping, sides, and corners of the mattress. Some vacuums come with a mattress tool specifically for this task.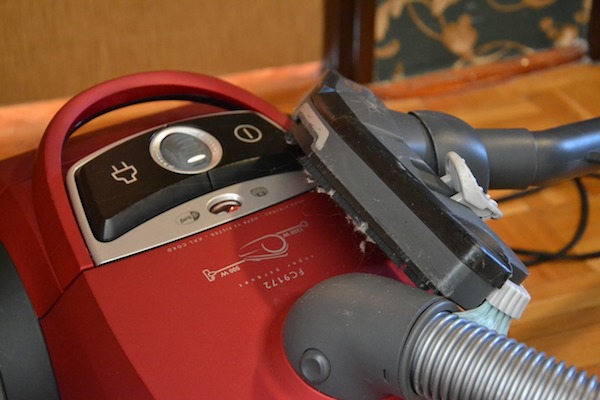 Once you begin vacuuming, start at the top of the mattress and work your way downward in overlapping, narrow paths and then vacuum the sides the same way.
If you're like me and still haven't unlocked the "bought a real vacuum" adulting achievement, you can try your luck with what you have.
Just make sure any part of the vacuum that will be touching your mattress is clean and free of any hair, dust bunnies, etc. While it's not ideal, it's better than nothing.
Step 3: Spot Cleaning Any Stains
For general stains from dirt, food, or drinks, you can make a DIY solvent by mixing together 2 tablespoons of hydrogen peroxide and 1 tablespoon of dish soap in a small bowl.
Stir the ingredients together briskly to create bubbly suds. Be sure to only apply the suds to your mattress, as moisture can cause damage.
Gently dab the mattress with the cleaning solution using a clean, soft cloth or old soft-bristled toothbrush.
If you have a foam mattress, use only the smallest amount of cleaner possible, because memory foam should never get wet.
Be careful not to rub or scrub the fabric when cleaning and drying. It can be tempting, especially with tough stains, but doing so will actually grind the stain further into the fibers and damage the mattress.
To clean staining from bodily fluids such as sweat, saliva, vomit, blood, fecal matter, and urine, you'll need to use a specially formulated enzyme cleaner. (We'll be taking a closer look at how to clean a urine-stained mattress in another post next week.)
Enzyme cleaners work to remove these biological stains by breaking down the proteins found in them. You can also use enzyme cleaners on grease and oil stains.
These can be found at most grocery stores or big-box department stores such as Target and Wal-Mart.
Spray some enzyme cleaner on a clean, white cloth and blot the stain with it. Allow it to sit for about 20 minutes, then wipe up the area with the same cloth. Finish by wiping up the cleaner with a clean, water-dampened cloth.
Never spray liquid of any kind directly onto the mattress. Again, mattresses aren't supposed to get wet, especially foam mattresses, so use as little cleaner as possible to treat stains.
Step 4: Deodorizing the Mattress
Over time, sweat and oil from skin builds up in your mattress and can cause a pretty stinky boudoir. You can deodorize your mattress by sprinkling baking soda over the entire surface.
Especially if this is your first time cleaning it, don't be afraid to dump an entire box onto the mattress. You at least want a good dusting of baking soda.
Evenly apply the baking soda by using a kitchen sifter to sprinkle it all over the mattress. If you don't have a sifter, or the patience to use one, you can try sprinkling the baking soda straight from the box and breaking up any clumps with your fingers.
Leave the baking soda on your mattress for as many hours as possible. The longer it sits, the better it will absorb and clean. If you can, put your mattress in a sunny spot where it will sanitize the mattress more effectively.
You can also add a bit of aromatherapy to your bed by mixing in a few drops of your favorite essential oils into the baking soda before sprinkling it onto the mattress.
Avoid energizing scents such as peppermint or any citrus. My personal favorite essential oil blend is lavender and patchouli.
Once the baking soda has had plenty of time to do its job, vacuum the mattress again using the same method as before. This will pick up the baking soda along with any moisture or odors that the baking soda has absorbed.
Step 5: Airing out the Mattress
Once your mattress is nice and clean, it's a good idea to let it air out for a while. This will allow any remaining moisture to dry out, preventing mold and mildew.
If the weather is warm and dry, open a window in the room to allow fresh air in to dry out the mattress.
Open any blinds or curtains to let in the sunshine, as the UV rays from the sun will help kill any bacteria or mold on the mattress, further eliminate odors, and dry the mattress more effectively.
Step 5: Protecting the Mattress
If you have a conventional mattress without dedicated top and bottom sides, flip the mattress over to promote even wear.
Whether or not your mattress is flippable, you should at least rotate it 180° every few months to prevent sagging and dents.
If you don't already own one, add a protective cover to your mattress, especially if you suffer from allergies. You can also put a mattress pad between the mattress cover and the fitted sheet to help absorb moisture.
There are also memory foam and latex mattress toppers available for those who suffer from back pain or just prefer a softer bed.
Personally, I like to sleep on a super soft bed. I have a 3-inch memory foam topper with a quilted down-alternative cover on my mattress, and it is absolute heaven.
Along with using the steps listed above to regularly clean your mattress, these extra layers of protection will help prevent mites, fleas, and other critters from snuggling with you at night.
What to Do If Your Mattress Still Isn't Clean
If your mattress is extremely soiled or infested with bed bugs, you'll need to call in a professional. However, this can be very expensive. If your mattress is already a few years old, you should probably consider replacing it with a new one.
When replacing your mattress or box spring, you'll also need to figure out how you're going to get rid of the old one. You'd probably prefer not to throw it away since an old mattress in a landfill will cause environmental damage.
The best way to save yourself the hassle of getting rid of your old mattress or box spring is to use a mattress removal service like Mattress Disposal Plus to handle the task for you.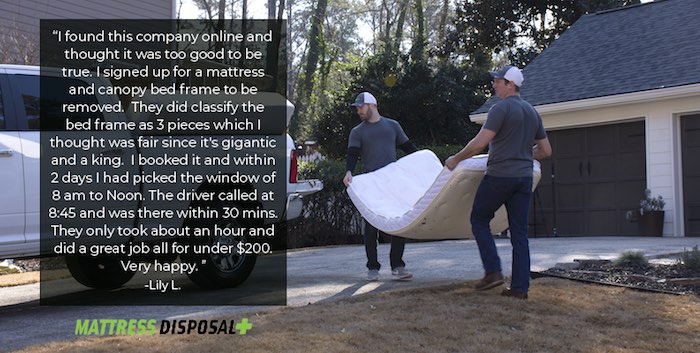 Mattress Removal Services
Mattress Disposal Plus will pick up and haul away any number of bedding items you need to get rid of. Most other mattress removal services refuse to take just 1 item unless you pay for a full truckload.
Unlike other mattress removal services, Mattress Disposal Plus offers honest, up-front pricing and next-day pickup when you book your mattress pickup with them.
All of Mattress Disposal Plus's independently-contracted mattress removal professionals are fully background-checked and completely insured for any accidental damage to your property, so you know you're getting mattress removal you can trust.
Because Mattress Disposal Plus believes that honest customer feedback is the best marker for success, after your mattress has been picked up you'll receive an email from Mattress Disposal Plus with a link to rate and review the service you received.
Best of all, Mattress Disposal Plus offers pickup and haul away near you at a price that's 20-30% lower than what most other removal companies charge.
If you'd like to learn more about the mattress removal and disposal services Mattress Disposal Plus offers in your area, take a look at the cities we serve here.