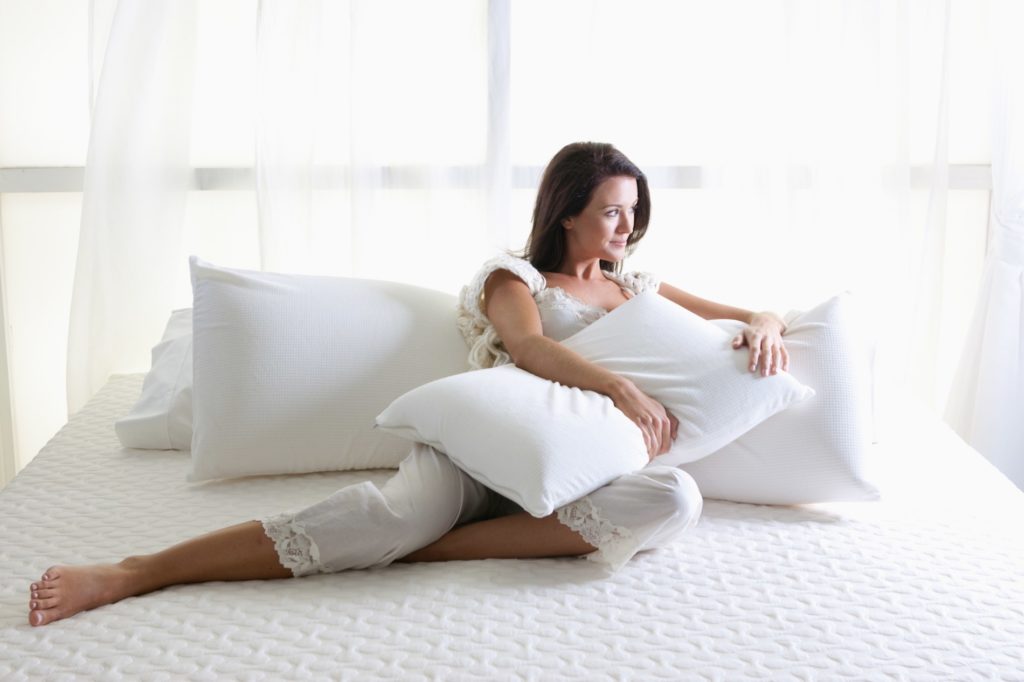 THE RESULTS ARE IN . . . Introducing the top 10 hand picked finalists for the best mattress brands of 2020!
You're looking to buy a new mattress but have no clue where to begin your search. With so many different mattress brands, types, and materials out there these days, even thinking about buying a new mattress can make your head spin. You can go to your everyday department or mattress store to find the perfect fit, of course.
However, with the recent bed-in-a-box mattress company boom, there are countless online mattress retailers to wade through as well. Each and every one claims to be the best, most technologically advanced mattress ever, but which mattress is REALLY the best mattress of 2020?
About Mattress Disposal Plus
At Mattress Disposal Plus, we pick up hundreds of mattresses that our customers were less than satisfied with, so I've heard it all when it comes to how people feel about many of the mattress brands out there. The good, the bad, and the torturous.
I've decided that it's time to share the wealth of knowledge we here at LoadUp have gleaned and to provide you a list of the best mattresses out there. While each person's "perfect mattress" will be a little different, here's a list of the top 10 on the market, along with their features, to help you make a decision.
Our Top 10 Best Mattress Brands of 2020
In no particular order, listed below are my best mattress picks of 2020; completely based off of my own preferences and biases – they are best considered as a starting point!
Here are my top 10 mattresses of 2020:
Puffy Mattress
Thickness: 12″
Material: Foam
Firmness: Medium (5/10)
Trial: 101 Nights
Warranty: Lifetime
What we love about Puffy: CertiPUR-US certified; Cooling foam layer
Bear Mattress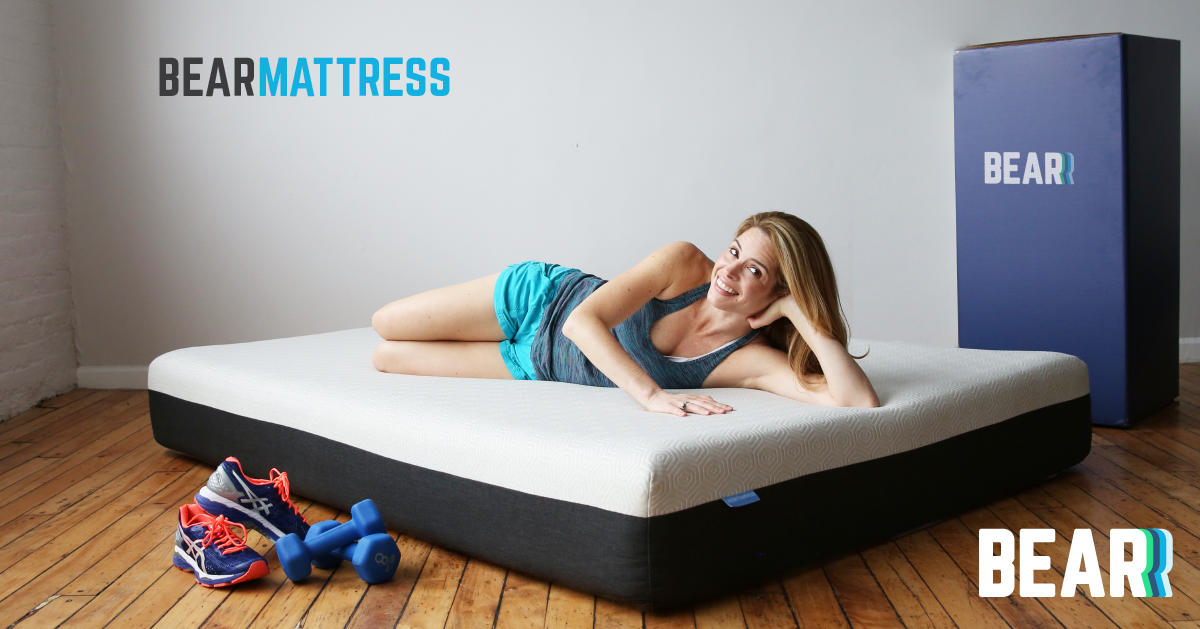 Thickness: 14.5″
Material: Foam + Coils
Firmness: Medium Firm (6/10)
Trial: 100 Nights
Warranty: 20 YR Limited
What we love about Bear: Celliant technology; Designed for athletes; CertiPUR-US certified.
Promo Code: USA200 for $200 Off purchase over $1,200 (Exp. 7/9/18) GET OFFER
Nolah Sleep
Thickness: 10″
Material: Foam
Firmness: Medium Firm (6/10)
Trial: 120 Nights
Warranty: 15 YR Limited
What we love about Nolah: Pressure relief; Back support
Nest Bedding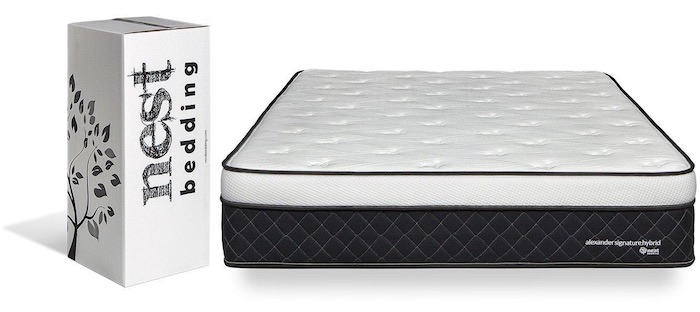 Thickness: 11″
Material: Foam
Firmness: Medium (5/10)
Trial: 100 Nights
Warranty: Lifetime Limited
What we love about Nest: Cooling gel; Factory-direct; Greenguard Gold certified
Promo Code: SUMNES130 for $130 Off Alexander Hybrid (Exp. 8/31/18) GET OFFER
WRIGHT Bedding
Thickness: 11″
Material: Foam
Firmness: Medium Firm (6/10)
Trial: 120 Nights
Warranty: 15 YR
What we love about Wright: CertiPUR-US certified; 3BELOW™ foam

Nature's Sleep
Thickness: 13″
Material: Foam
Firmness: Medium (5/10)
Trial: N/A
Warranty: 20 YR Limited
What we love about Nature's Sleep: CertiPUR-US certified; Allergen-resistant removable cover
Novosbed
Thickness: 11″
Material: Foam
Firmness: Soft, Medium, or Firm
Trial: 120 Nights
Warranty: 15 YR Limited
What we love about Novosbed: Adjustable firmness
IDLE Sleep
Thickness: 14″
Material: Latex Foam + Coils
Firmness: Medium & Firm Sides
Trial: 120 Nights
Warranty: Lifetime
What we love about Idle: Flippable; Anti-microbial latex; Works with any kind of base
Special: July 4th Sale get $300 Off any mattress purchase (Exp. 8/5/18) GET OFFER

Brooklyn Bedding
Thickness: 10″
Material: Foam + Coils
Firmness: Soft, Medium or Firm
Trial: 120 Nights
Warranty: 10 YR Limited
What we love about Brooklyn Bedding: Responsive foam; Cooling gel
Layla Sleep
Thickness: 10″
Material: Foam
Firmness: Soft & Firm Sides
Trial: 120 Nights
Warranty: Lifetime Limited
What we love about Layla: copper-infused foam; Flippable firmness
Mattress Disposal Plus Customer Reviews
The Different Mattress Materials Available
I still remember a time when just about every mattress was an innerspring. In today's world, mattresses are made from every material imaginable. So many choices can make mattress shopping seem overwhelming, but as long as you know what benefits you're looking for, it's really quite simple to find the right mattress material for your needs.
The mattress types you'll see most are the innerspring mattress, foam mattress, and hybrid mattress. Each mattress type has its own set of advantages and disadvantages. Now we're going to discuss the features of each of the three types to help you in your search.
Foam Mattresses
The multi-layered foam mattress is currently the most popular mattress type. These are made with different types of foam that are layered on top of one another to create the particular benefits and features of the mattress. Most foam mattresses are made of different combinations of poly foam, memory foam, and latex foam (more on the different foam types later).
The bottom layer is the most firm, in order to provide support. The top layers are usually more soft and comfortable. Foam mattresses are great if you sleep in the bed with another person since they absorb virtually any motion transfer. However, foam mattresses also have a tendency to absorb and trap heat, making them uncomfortable for those who sleep hot.
Innerspring Mattresses
This is the type of mattress that you probably remember from your childhood. The part of the mattress that you lay on is a quilted pillow top that provides soft comfort, while the inside is full of vertical, coiled springs for bounce and support. The innerspring mattress is extremely durable and has good airflow that keeps it from getting too warm. Not only an extra-supportive mattress, the innerspring also doubles as a trampoline for the smaller family and friends that come to visit.
Hybrid Mattresses
The hybrid mattress is aptly named, as it is essentially a combination of the previous two types. The hybrid gives you the support of the innerspring and the softness of the foam. This would be a good mattress for someone who wants the best of both worlds. A hybrid mattress is really good about not getting too hot, but isn't so great when it comes to motion transfer.
Exploring Different Mattress Foam Types
I've heard people say that every foam mattress is the same. The truth is, the way a mattress feels and how well it will hold up depends largely in part on the type of foam it is made of. When looking for a new mattress, it's important to know the differences among the different types of foam. Here's a brief breakdown to help you in your search.
Memory Foam Mattresses
Memory foam hugs your curves and molds itself to the shape of your body. Because it moves slowly, your body leaves an imprint in the foam for a little bit after you get up, giving memory foam its name. If you need a mattress that will relieve pressure points and distribute your weight evenly, consider buying a memory foam mattress. However, if you tend to get hot when you sleep, you may want to look elsewhere since memory foam tends to heat up to the same temperature as your body.
Latex Foam Mattresses
Latex is the most expensive of the foam types, but for good reason. It is very durable, so you can expect a mattress made of latex foam to last you for many years. Latex foam also has more bounce than other foam types, making it easier to move around on for more active sleepers. Finally, latex is great at keeping you cool while you sleep because of its superior breathability.
Poly Foam Mattresses
If you're interested in trying out a foam mattress but aren't quite ready for a long-term commitment to it, you might want to buy a poly foam mattress. Poly foam is less expensive and less durable than the other two foam types, but can be manufactured to feel like latex or memory foam. This makes poly foam a good short-term option for anyone making the switch to foam mattresses.
Mattresses That Match Your Sleeping Position
Your sleeping position will ultimately determine the comfort level you will need when shopping for your new mattress. Knowing the different types of mattress materials and components that make a mattress more soft or more firm will help you narrow down the options, saving you valuable time!
Mattress shopping can become overwhelming with so many options and technological advances, so you will need to do your homework if you aren't willing to settle for just any mattress. Trust me, you will thank yourself later in the end when you finally get to fall asleep on your perfect new mattress.
Mattress Side Sleepers
I'm a side sleeper myself and can definitely attest to this one. You'll want a mattress with soft to medium support so that it conforms to your spine's shape. This means that your spine will be properly aligned and your shoulders and hips will sink down a little, preventing any aches and pains during your waking hours.
Mattress Back Sleepers
Back sleepers are pretty much an anything goes group when it comes to mattress type. As long as you're not waking up with any aches and pains, especially in your back, you can feel free to go with whatever mattress feels most comfy to you.
Mattress Stomach Sleepers
A mattress that's medium-firm to firm is the way to go if you're a stomach sleeper. You need to make sure you won't sink into the mattress, because sleeping on your stomach means that your spine will bend backwards if you're sinking into the mattress. Keeping your spine swayback like this for several hours every night will certainly lead to some serious, long-term back problems and pain.
All Position Mattress Sleepers
If you like to try out various combinations of sleeping positions every night, the best mattress for you will likely be one that is medium to medium-firm. This support level will provide the most versatility for the variety of positions you'll be sleeping in. I also recommend that you seriously consider a foam-type mattress or something else with a lot of responsiveness so that you can move around freely.
How comfortable (or uncomfortable) a mattress is depends a lot on your usual sleeping position. However, personal preference when it comes to mattress type and comfort should definitely be a consideration as well. You might want to consider different firmness levels and materials than you're used to, because you might just surprise yourself and find the most comfortable mattress ever.
Mattress Comfort Level Preferences
Everyone's idea of comfort is different, so since you'll be sleeping on your new mattress for years to come, it's important that it fits your definition of comfortable. Maybe you prefer feeling like you're floating in a fluffy cloud when you go to sleep. Or maybe you'd rather feel like you're sleeping on a hardwood floor. Whether you're at one extreme or somewhere in the middle, decide on what level of comfort you need and how to find it.
Soft Mattresses
Soft mattresses hug your body, making them great for those who like to sink into bed. Soft mattresses have a firm, sturdy bottom layer and softer layers on top. On a scale of 1 to 10, with 1 being softest and 10 being the most firm, a soft mattress would usually be a 3.
Medium Mattresses
If you prefer a mattress that isn't quite so squishy, you probably should look for a medium mattress. The firm base of the mattress will provide plenty of support while the top is just plush enough to let you sink in just a bit. On a scale of 1 to 10, a medium mattress would fall at a 5.
Medium-Firm Mattresses
This is the most popular and most common mattress firmness level. As a one-size-fits-all comfort level, medium-firm is more supportive than a medium mattress but not so hard that you'll feel like you're sleeping on concrete. For people who share a bed with someone else, this tends to be the most popular since it can satisfy either person's comfort needs. A medium-firm mattress would fall at around a 6 or 7 on our scale.
Firm Mattresses
If you absolutely cannot stand sinking into your mattress, a firm mattress is for you. This mattress is best for stomach sleepers and other people who need a lot of support from their bed. A firm mattress has virtually zero sink-in and would be an 8 on a scale of 1 to 10.
Mattress Shopping Around Your Budget
Before you get too excited about how comfortable your new mattress is going to be, let's talk about how much it's going to cost. When you know about how much you can expect to pay, you'll save yourself a lot of time in the search process up front.
You want to focus more on the value of a new mattress rather than the price. What this means is that you should consider the comfort, quality, and durability of the mattress when factoring its cost. Getting more for your money is always a good thing, especially when mattress shopping.
Mattress Cost vs Size Needs
Probably the easiest question to answer when looking for a new mattress is what size you need. If you'll have someone sleeping in the bed with you, you'll obviously need something larger. Think about whether or not the size you want will fit in your bedroom and leave enough room to move around.
Finally, you'll want to keep in mind that the larger the mattress, the more you can expect to pay for it!
Finally, Getting Rid of Your Old Mattress
If you need help finding an easy and affordable solution for getting rid of your old mattress, rely on Mattress Disposal Plus to professionally remove and dispose of your mattress responsibly. We offer mattress disposal services in over 160 cities nationwide, but if you want to check upfront pricing and availability in your area please visit our service areas and search for your local city.