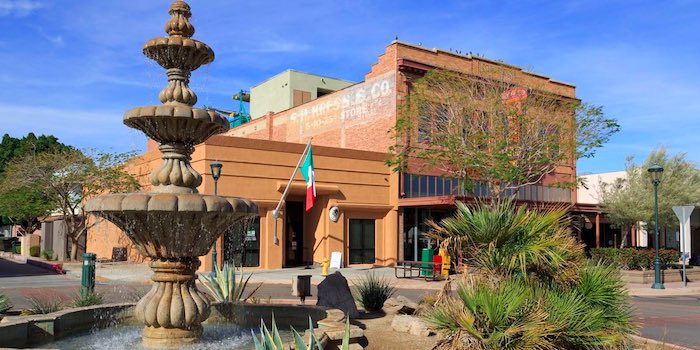 How am I supposed to properly dispose of my used mattress in Yuma AZ?
If you have a mattress that you need to get rid of because you are buying a new one but have no one who wants to take it, Yuma mattress disposal can definitely be frustrating.
Hauling your old mattress to the landfill, tossing it behind a dumpster, or dragging it down the driveway to leave it at the curb are probably your most tempting options.
Below, we'll tell you whether Yuma will pick up your mattress or furniture with your regular waste on regular pickup days for disposal, if you have to call and schedule a special pickup for a fee, or if you can haul your old mattress to a landfill and drop it off for a disposal fee.
Recycling & Waste in Yuma AZ
Getting rid of a mattress in Yuma can be pretty difficult. Because an old mattress and boxspring are so bulky, heavy, and tough to move around, it's next to impossible for just about anyone to lift a mattress by themselves, much less carry it to the street or load it onto a truck to haul away for disposal.
Unfortunately, the City of Yuma won't pick up an old mattress or boxspring if you just set it out for regular garbage collection. Doing this will also get you an illegal dumping citation and fine.
Instead, you have to request a special collection for bulky trash, which will cost around $30 extra and take a week or more to have completed.
An alternative would be to take your unwanted mattress set to the annual Yuma Neighborhood Cleanup. Once a year, the City of Yuma gives City residents one week for the curbside pickup of ordinary household bulk items such as appliances, furniture, and electronics.
Then again, there are quite a few rules and restrictions for this disposal method. Not to mention, it's not very useful when you need to get an old mattress out of your house right away.
You can just go ahead and forget about dumping your mattress at an abandoned business or in an empty lot. It's not worth the risk, and it's terrible for the environment.
Many homeowners and renters in Yuma, AZ end up seeking out mattress removal because it can be so difficult to get rid of their own mattress due to vehicle restrictions and dump restrictions when they have to haul it themselves.
Not only that, but for homes with multiple levels, trying to maneuver a mattress and box spring without professional help is difficult, hard on the body, and can damage the home. Using a Yuma mattress removal service makes the whole ordeal smooth and easy for you.
Plus, you can take the chance to get rid of other junk you keep saying you're going to throw out.
Mattress Recycling in Yuma AZ
If you bought your mattress from an online mattress retailer, they might take your unwanted mattress and box spring for a fee, but even then, there's no guarantee they wouldn't just send it all to a landfill.
If you want to be eco-friendly about mattress disposal, recycling a mattress in Yuma, AZ can be a problem. Over 63,000 mattresses are disposed of every year, making mattresses the single most item cramming landfills to capacity.
Most mattresses are made with chemical flame retardants that are toxic to humans, animals, and plants. When a mattress is tossed in a landfill, these chemicals can leach from the mattress and seep into the groundwater, contaminating the environment.
Unfortunately, there are few mattress recycling facilities around Yuma that break mattresses into their composite parts and reuse those parts of the mattress.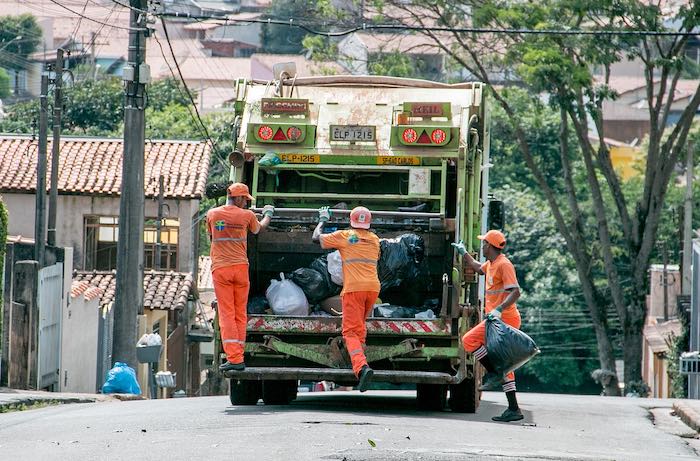 Because of the recycling statutes in Yuma, if you need mattress recycling in Yuma, you'll have to take your mattress to a mattress recycling drop-off center or recycling event since the Yuma recycling service and regular garbage service won't pick up an old mattress for recycling.
Depending on how much you have to pay in recycling fees, whether or not you have a truck, and how much time you have available in your schedule, hauling an old mattress to be recycled can be time-consuming and expensive.
A Yuma mattress disposal company can haul away and dispose of your unwanted mattress for you. These mattress disposal pros are experienced in disposal services and have the manpower, equipment, and vehicles that you may not have.
When you use a mattress removal service, you save yourself the headache of moving your old mattress set out of your home, hauling it, and finding a place to dispose of it properly.
Best Mattress Disposal in Yuma
Mattress removal in Yuma, AZ is a service that will save you a lot of headache when it comes time to throw away a mattress.
The professionals at Mattress Disposal Plus have trucks and manpower that can haul any size mattress, so you can trust that your mattress disposal needs will be easily met. Mattress Disposal Plus gives you an upfront, honest price and picks up your unwanted mattress, boxspring, and furniture when it works best for you and your schedule.
You should know that most other mattress removal companies in Yuma have a minimum requirement on the number of items being picked up in order for you to book their services.
That's because they charge based on the volume and type of items being picked up, in order to make more of a profit. This can be very expensive and ineffective for you when you only have a single mattress or boxspring to get rid of.
Because Mattress Disposal Plus bases their prices on item count instead of volume, if you only have one item you need to get rid of, Mattress Disposal Plus will take it and won't charge you extra to cover a minimum charge.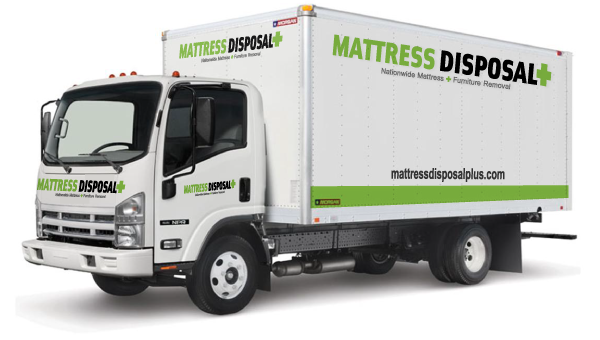 While they do charge for their services in order to cover their overhead costs and disposal fees, Mattress Disposal Plus features prices that are generally 20-30% lower than those of most other mattress removal companies in Yuma.
Having already diverted over 3 million pounds of junk from landfills, Mattress Disposal Plus uses eco-friendly disposal methods like donation and recycling whenever possible instead of sending your mattress and furniture straight to the landfill.
The best part of using Mattress Disposal Plus in Yuma is that it isn't too expensive. When you think about all the time and headache you'll be saving yourself, having Mattress Disposal Plus haul away your mattress for disposal is a huge bargain.
Whenever you find yourself in need of disposal of your old mattress, boxspring, furniture, or any other types of junk, call Mattress Disposal Plus and they will be able to give you an upfront, all-inclusive price for the pickup.
When you decide you want to go with Mattress Disposal Plus for properly disposing of an unwanted mattress in Yuma, AZ, they can schedule it with you at your convenience.
Visit us here, send us a message, or give us a call to learn more about how Mattress Disposal Plus can make mattress disposal fast, easy, and affordable for you by booking your pickup with us today!