What is Mattress Disposal Plus and what exactly are their guidelines for pickup?
In order for us to sustain a healthier, greener, and cleaner environment, we need to first start by responsibly disposing of unusable items, such as mattresses and box springs.
Old mattresses and box springs are not only hazards to the environment, but they are often difficult to get rid of, especially if they are not disposed of properly and professionally.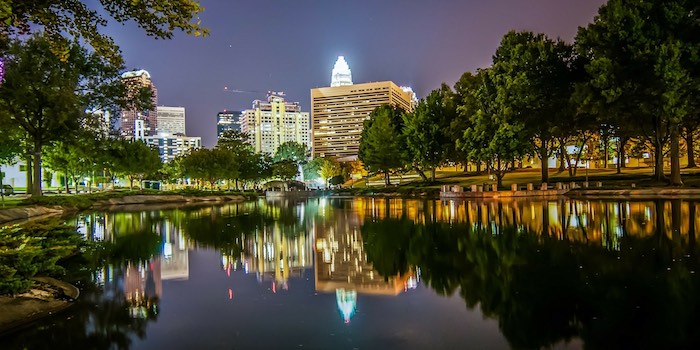 Eco-Friendly Mattress Disposal
You may find it even more difficult to find a good mattress and box spring disposal company that is also reliable. However, there are a few companies out there that strive to care for the environment and will dispose of your unwanted mattress or box spring in an environmentally friendly way.
Mattress Disposal Plus is a one-stop place for Charlotte mattress disposal. The company is dedicated to disposing of mattresses, box springs, bed frames, and other types of furniture in a way that is environmentally responsible.
Once the furniture or mattress is received, as long as it meets certain requirements, it will be taken to a local charity where it will be donated or to a local recycling facility where it will be carefully recycled and disposed of.
While Mattress Disposal Plus is not a recycling facility or donation center, they do take items to such organizations in the area to ensure eco-friendly disposal that also contributes to the local community.
However, before Mattress Disposal Plus can pick up and dispose of your mattress or furniture, you must make sure your place is easy to access and that items within your home or commercial building do not have to be rearranged.
How Does Mattress Disposal Work?
In order to book the removal of your mattress or other types of furniture, you can contact the company either online or over the phone. You can also easily schedule your pickup online through the Mattress Disposal Plus online booking page.
All items must be prepaid for; the pickup team will not pick up items that have not been booked in advance, nor will they remove furniture or mattresses that are infested with bedbugs or have signs of an active infestation.
Most pickups are done on Mondays through Saturdays, excluding most major holidays.
All pickup team members are completely insured, fully background-checked, and will pick up your mattress or other items within the available time window you chose when booking. The pickup team members handle all of the heavy lifting, removal, and disposal of the mattress or furniture.
Mattress Disposal Plus proudly serves Charlotte, North Carolina and surrounding areas.